A new time and life next steps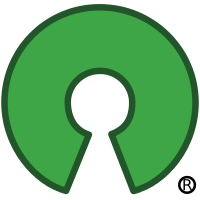 Since the beginning of my career in 1998 I've been related with Linux and opensource in me or other way. From sysadmin I grow to distro making, hardware certification and finally consulting, plus some other added skills. Parallel I developed a personal career in libre software communities and got the privilege to give lots of talks particularly in Spain and Ibero-America. That was a big time. All this stopped in 2011 with the combination of the big economic crisis in Spain and a personal psychological situation. All lead me to go back from Madrid to my home city, Almería, to look for health recovering. Now, after several years here I'm ready to take a new step and reboot my career.
Not all this time has been wasted. I dedicated lots of hours to a new project which in several senses has been the inverse of the typical practices in opensource communities. Indeed, I've tried to apply most of them but instead in the world-wide Internet now with a 100% hyper-local focus. This mean working in the context of a medium-small city (less than 200k inhabitants) with intensive in-person meetings and Internet communications support. Not all the results has been as successful as I pretended, probably because I kept very big expectations; as Antonio Gramsci said «I'm a pessimist because of intelligence, but an optimist because of will» :-) The effort was developed in what we named HackLab Almería and some time ago I wrote a recap about my experience. To me was both an experiment and a recovering therapy.
That time worked to recover ambitions, a la Gramsci, and to bring relevant important and itinerant events to our nice city, always related with opensource. Retaking the experience of the good-old HispaLinux conferences we were able of hosting a set of extraordinary great technological conferences: from PyConES 2016 to Akademy 2017, GUADEC 2018 and LibreOffice Conference 2019. For some time I thought Almería was the first city to host these three… after I realized Brno did it before! The icing of the cake was the first conference on secure programming in Spain: SuperSEC. I consider all of this a great personal success.
Forgot to mention I enrolled in a university course too, more as a excuse to work in an area for which I have never found time: information and software methodology modeling. This materializes in my degree project, in advanced development state but not yet finished, around the ISO/IEC 29110 norm and the EPF Composer. I'm giving it a final push in the coming months.
Now I'm closing this stage to start a new one, with different priorities and goals. First one is to reboot my professional career, so I'm looking for a new job and started a B2 English certification course. I'm resuming my participation in opensource communities —I'll attend LAS 2019 next November— and hope to contribute with small but not trivial collaborations to several communities. After all I think the most I've been doing all these years has been just shepherding the digital commons.
See you in your recruitment process! ;-)
PS: this is an Spanish version of this post.